WOMEN | BUSINESS | FINANCIAL ERRORS
We all make mistakes on the road to financial independence. Some people have turned mistakes into lessons that have helped them achieve their dreams. Five women share their experiences;
Josephine Zhane
Joséphine Omunyidde Zhane, the funder, Engender Girls' Mentorship
I spent more than I earned. I didn't have a proper financial budget or investment plan to guide me in making financial decisions. (All photos by Ritah Mukasa)
As I progressed I made another mistake of saving money. I lost a lot when inflation hit double digits. I also regretted having invested in stocks hoping for a short-term gain, I was wrong. Also, I didn't have emergency funds and I loaned money to friends who were late in repaying.
I learned to say no. I also give from a spiritual point of view to align my finances; it is a must. But I have an appropriate monthly budget and I review my finances every year. With budgeting, I understand my spending habits. I invest a percentage of my income in low risk investments and another in high risk businesses for retirement.
I am now trying cryptocurrency, but I also enjoy the annual dividends from stocks. I enjoy living a cashless life thanks to the use of debit cards which have regulated my spending. The pandemic has taught me to seize the opportunities that present themselves while taking calculated investment risks.
Yvonne mpanga
Yvonne Mpanga, bBusiness development consultant
I am also a board member of Uganda Women Entrepreneurs (UWEAL), the Public Relations Association of Uganda (PRAU), GSM Women Concern For Community Development (GWOCCOD) and the Development Education Awareness Program (DEAP).
When I first entered into partnerships I didn't mind controlling my co-investors and in the end I was fooled by excitement. In addition, I was spending too much money on a residential house and took out loans for household expenses like school fees and the purchase of a luxury car.
However, I have learned to balance investments to ensure liquidity. For example, pumping all the money into real estate or land is difficult because the buyer may not come easily when you have to pay a hospital bill. I also cannot take out a bank loan for a residential house.
I prefer to focus on deferred gratification and start with a business structure. To avoid scammers, I do thorough due diligence. In addition, loans should be for businesses and not for consumption.
I focus on rentals, alternative investments in international equities, blockchain technology, particularly safe crystal, and a bit of subsistence farming.
I also pursue other passions, including consulting and writing. COVID 19 has taught me not to put all the eggs in one basket, to seize opportunities and adapt to the new normal while embracing joint ventures and collaboration to take advantage of economies of scale.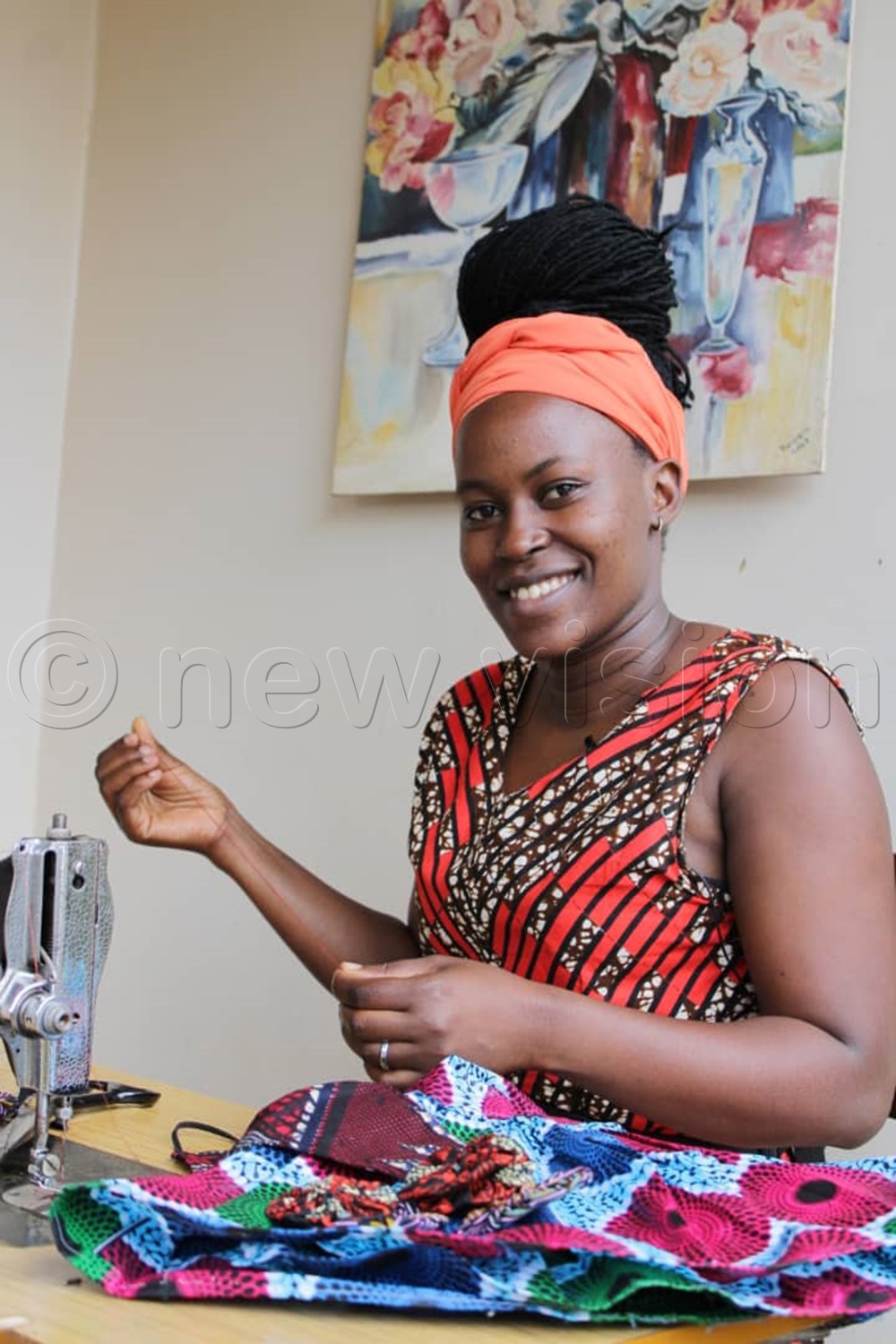 Jackie Kasujja
Jackie Kasujja, fclothing designer, Sema Dzyns
I used to spend carelessly and pay off my debts with my savings. In fact, I don't invest at all. But when I ran into a financial problem, I learned to plan for my money.
I also prioritize saving and also keep an eye on small expenses. I am currently investing in small-scale agriculture. I have also acquired unique skills in fashion and am involved in all the work of the workshop. It will help me reduce workers.
Stellah Gitta
Stellah Gitta, pPurchasing Manager, SESACO SA
I used to spend without a budget and therefore spend until the last piece. I would also spend more than my income, but I learned the hard way.
I now have secondary issues and am a good steward of my finances. I tithe, give offerings, help the needy, and save. I also respect the limits of my income and I learned to save to invest so as not to accumulate money in my bank account. I plan to save for long-term projects and spread out my investments so as not to suffocate them with expenses.
Lucy Athieno
Lucy Mary Athieno, funder Eco-Pads Uganda Ltd
The reusable sanitary napkin business is capital intensive, but I didn't have any money to start with. I was overwhelmed. My second mistake was to mix charity with business.
Sometimes we would sell sanitary napkins but ended up donating them. I was also reluctant to market and delegate, thinking I could do it all. I learned to separate business from charity and personal expenses.
I also plan the available resources, save money and ensure optimal expenses. COVID 19 has taught me to plan ahead, to leverage partnerships, and to build a network of trust.